About the Owner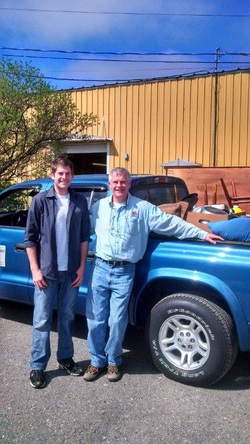 Joe Lawlor is a MBA graduate of the University of Maine, holding a Bachelors of Science in Marketing and Management, and minor in Public Relations. Honors, including Presidential Honors, were received in each of his degrees.

Professional background stems primarily from sales, marketing and fundraising. Excelling in sales at the Bangor Daily News led to opportunities in other industries such as: retail with Wal-Mart Inc. and non-profit with the University of Maine Alumni Association. These professional positions, combined with four years with the University of Maine Chapter of the American Marketing Association have afforded a command of business strategy and marketing promotions.

The goal in creating Stillwater Consulting was to develop a business which allowed him to continually challenge and evolve his understanding of CRM/IMC, marketing and public relations. Additionally, he aims to intertwine his command of statistics/quantitative analysis with research tools such as: surveying, forecasting, and market analysis.

"As my educational and professional background reflect, marketing is my true passion. And, from a marketing standpoint my ideology is simple, Content is King. In the end, consumers demand an overall value proposition greater than the collective creativity and technical guile which initially drew them to the product. Quantifying the trends which IMC plans organically expose—and then strategically aligning organizational goals to meet this demand accordingly—is paramount to market dominance."


---